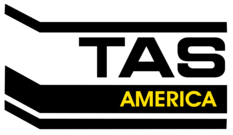 Tas 6 Month Service Contract
This contract is available to companies who have 2 TAS Machines or more.
AVAILABLE TO COMPANIES WITH IN A 30 MILE RADIUS OF TAS AMERICA GLENDALE
WHAT THE SERVICE CONTRACT INCLUDES.
» 6 MONTHS PAYABLE UPFRONT, $150 PER MACHINE PER MONTH
» 2 HOURS DEDICATION PER MACHINE ONE DAY A MONTH.
» 2 TECHNICIANS ARE INCLUDED IN THE 2 HOURS, SO YOU ACTUALLY GET 4 HOURS.
» 10% DISCOUNT ON ALL PARTS AT THE SERVICE TIME & THROUGHOUT THE 6 MONTH PERIOD.
» A FULL WRITTEN DESCRIPTION ON EACH MACHINE OF TECHNICAL TASKS PERFORMED.
» A SHIRT COUNT, SERIAL NUMBER IS ALSO DOCUMENTED.
» THE BASE COST INCLUDES TRAVEL, AND ANY OTHER EMERGENCY BREAKDOWNS THROUGHOUT THE 6 MONTH PERIOD.
» FREE CALL OUTS FOR THE 6 MONTHS—BUT LABOR IS $70 PER HOUR IF NOT AT TIME OF MONTHLY VISIT.
» TASKS PERFORMED: GREASE, INSPECTION ON ALL MOVING PARTS, REPAIRS
AND MAINTENANCE THAT MAY BE REQUIRED AND WILL BE ASSIGNED UPON ARRIVAL OF THE TECHNICIANS.
» ALL OUR WORK IS GUARANTEED FOR 6 MONTHS AFTER THE REPAIR DATE.
NOTES:
NO ROLL OVER HOURS. HOURS MUST BE USED IN THE CALANDAR MONTH AND CAN NOT BE ACCUMULATED SATURDAY AND SUNDAY SERVICES ARE SURCHARGED AN ADDITIONAL 20% OF PUBLISHED SERVICE ARE LIMITED TO TECHNICIAN AVAILABLILTY.
OUR service team is the best there is !
We know TAS Machines, we build them, and therefore we know how to repair them.
Don't second best it, call us for a quote. We are able to do face time, Skype, or just the old fashioned way, send us a photo!!
We will give you a Proforma invoice on the repairs needed to be carried out to get your machine back up and running.
Our service work has a 6 month guarantee, including parts.
All our work is documented on a TAS service work book, a record of all tasks performed along with a shirt count at the time of service.
Our work truck is stocked each morning of parts used the day before.
Our normal hourly rate is $70 per hour,
Travel is $50 within a 30 mile radius of TAS America. No minimum time required.
INTERSTATE RATES
$500 PER DAY, this includes a full working day, ( no part-days allowed.)
EXTRA CHARGES
AIRFARES, ACCOMODATION, MEALS AND EXTRA WEIGHT IN TOOL BOX.
WE DO NOT CHARGE FOR TRAVEL TIME,
YOUR EXPECTATION OF THE JOB IS HIGH; THEREFORE THE QUALITY OF OUR WORK IS THE BEST.
OUR TECHNICIAN, WILL BRING SPARE PARTS WITH HIM TO SAVE YOU PAYING HIGH OVERNIGHT RATES FOR DELIVERY.
YOU WILL BE GIVEN A FULL TOTAL OF COSTS PRIOR TO YOUR COMMITMENT, UPON YOUR APROVAL PAYMENT IS TO BE MADE FOR AIRFARES AND ACCOMODATIONS UP FRONT. SPARE PARTS ARE TO BE PAID FOR UPON COMPLETION OF SERVICE.
WE ACCEPT CHECK, VISA MASTERCARD, AMEX, AND DISCOVERY.
WITH TAS……. YOU KNOW IT WORKS …RELIEABLY AND PROFITABLY!